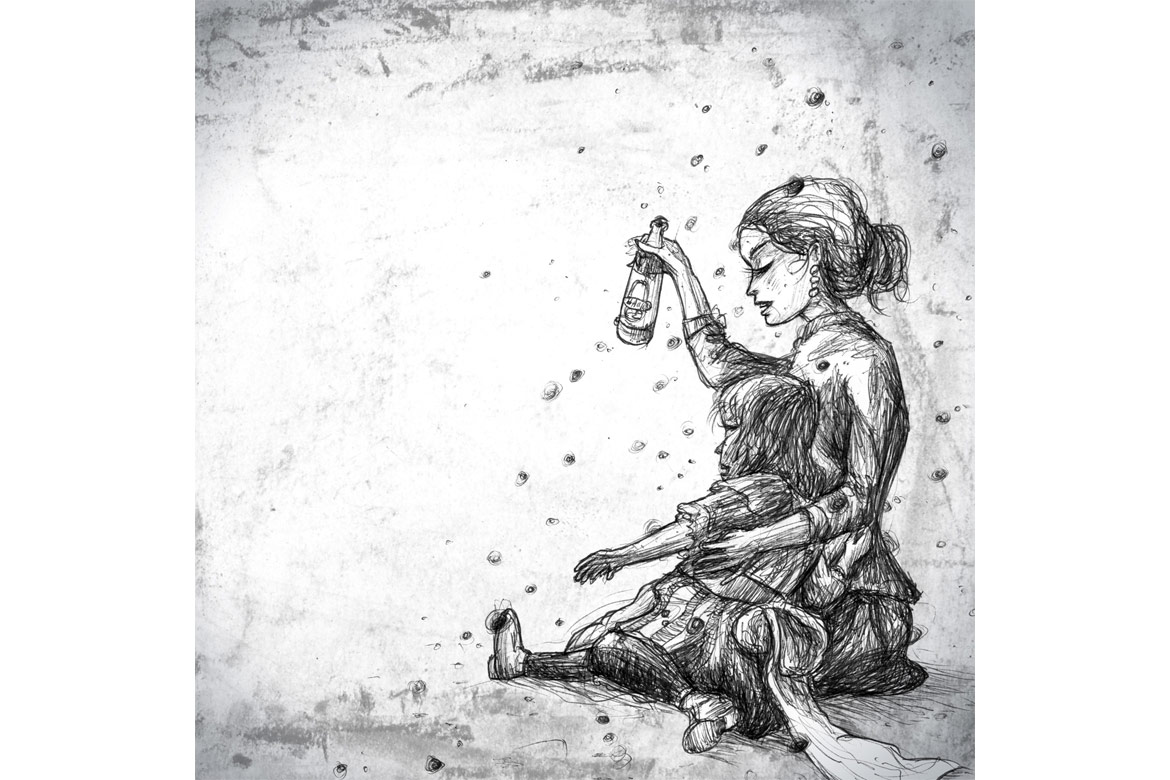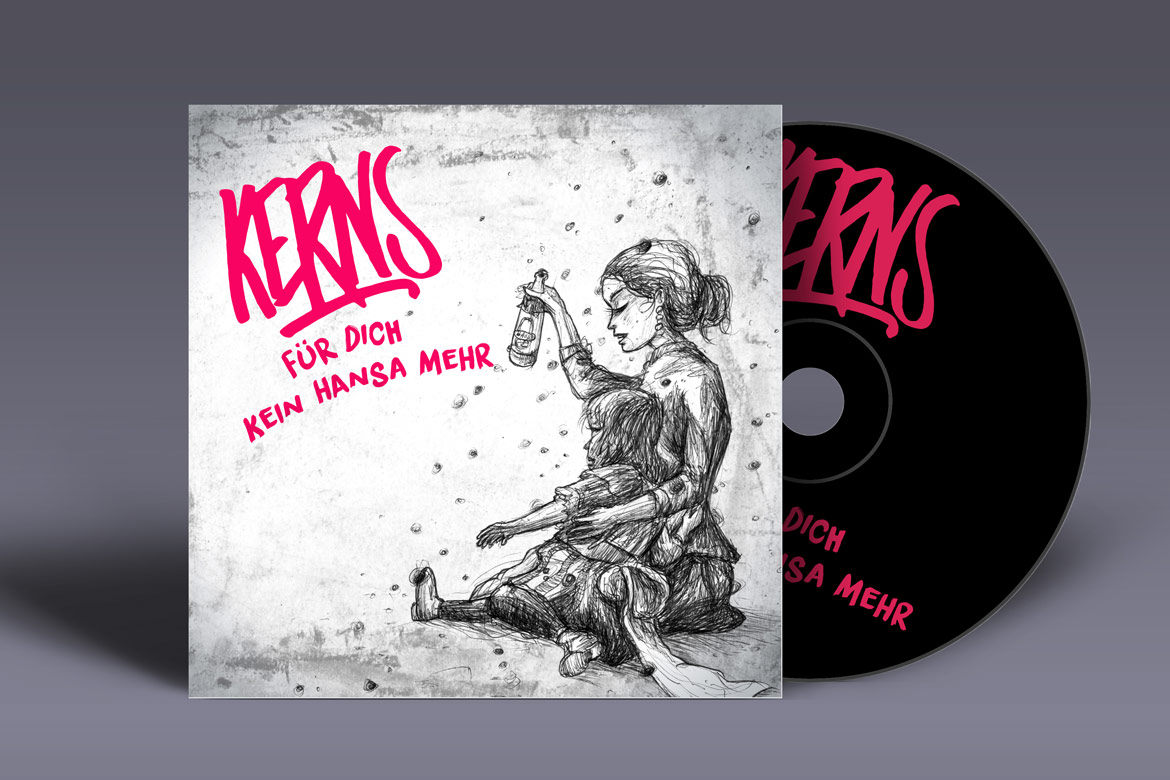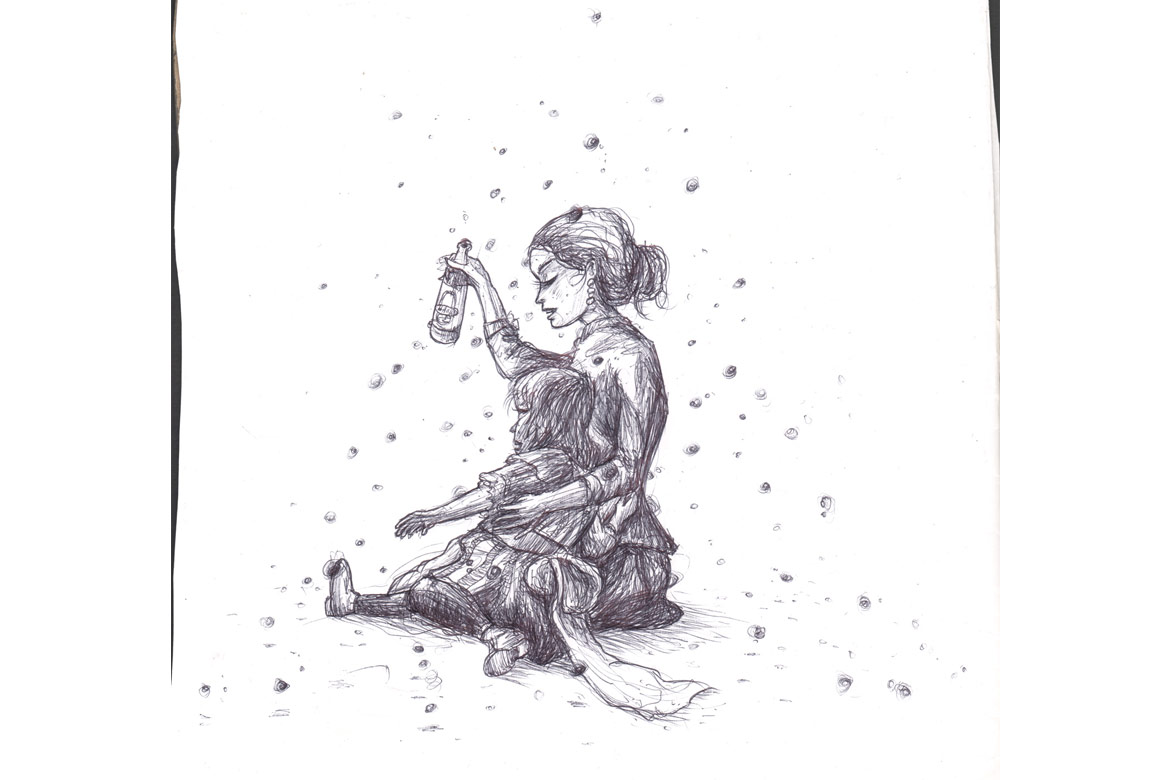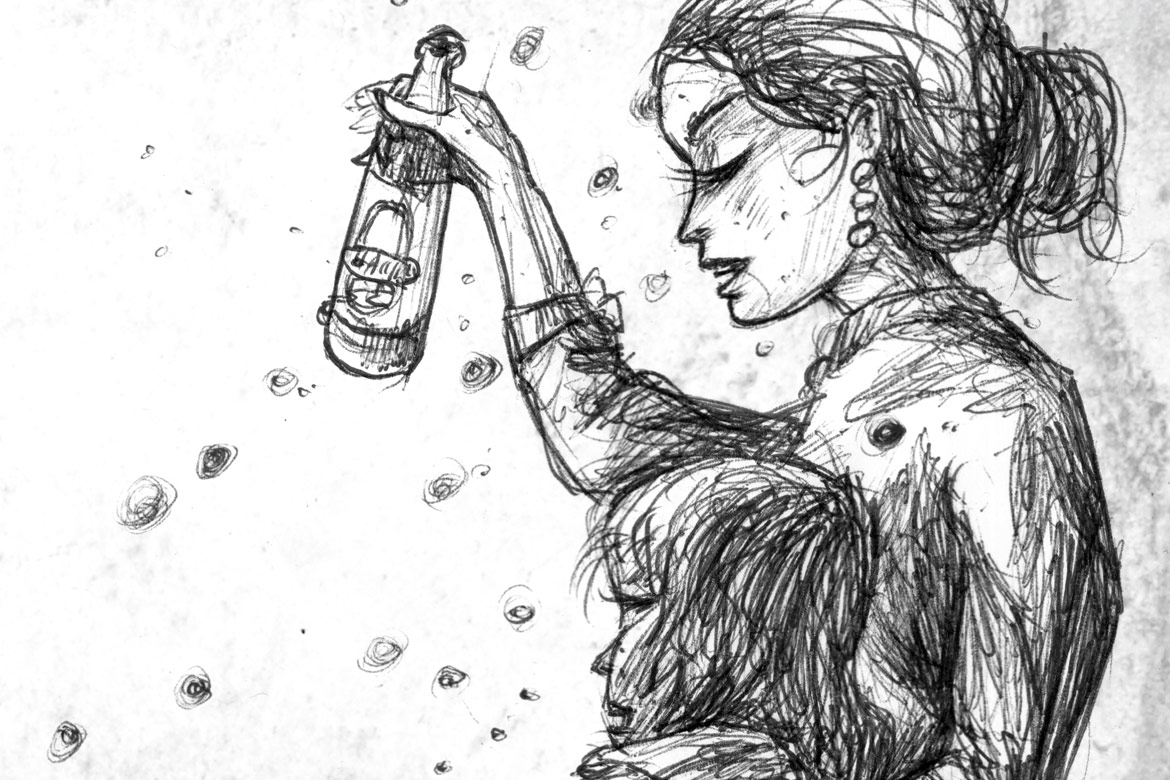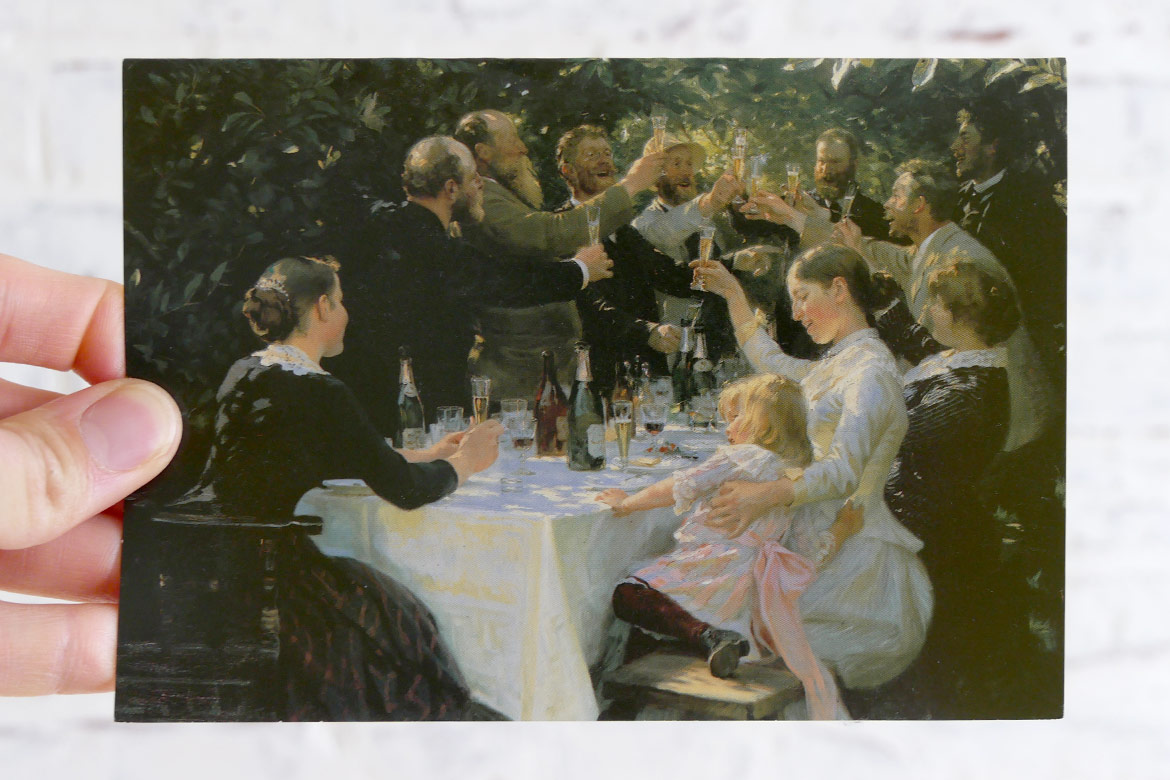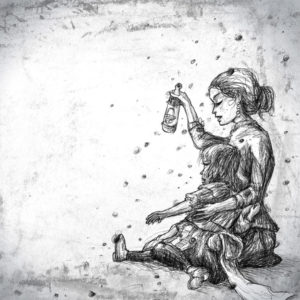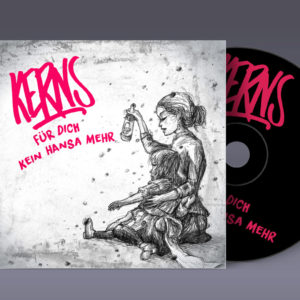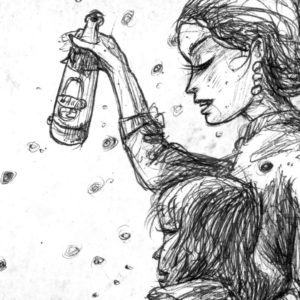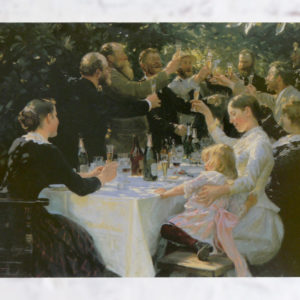 Client
KERNS, Band, Style: Pop Punk, VISIT
Briefing
The Band needed a cover illustration for their EP "Für Dich Kein Hansa Mehr" (Hansa is a low-cost German Beer Brand). Small Bands usually have very small budgets for realizing their stuff. So, if they decide to not do things DIY, they plan to get something valuable for spending little money.
What the client wanted from me
The client wanted a short dated "good" artwork to a fair price.

What I wanted from the client
The client had to give me full control over the complete art direction and execution.
Realization
I found a postcard from the painter P. S. Krøyer from the 19th Century on which a party raised their glasses. The motif from a mother with her daughter was pretty suitable for the title of the record. I did the picture as a very own interpretation. I drew directly with biro pen on paper, without any corrections or sketches. Subsequently i added a digital texture, typography and the logotype, which the Band provided to me.
Conclusion
Because of the direct way of working the picture benfits with loose lines and a spontaneous look and I was able to give the Band a short dated and fair priced illustration. I'm always looking for great Bands to work with!